Among our consortium of Global Associates, we have a presence in The Americas, Europe, Africa, Asia and The Middle East with multi-lingual, multi-disciplinary capabilities. Our Associates augment beCause core Services with additional specific capacities in social media, sustainability, conflict resolution, entrepreneurship, executive search, gender equity, design, public relations and more.
beCause CEO Nadine B. Hack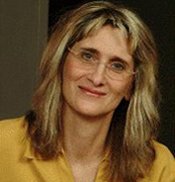 Named one of the Top 100 Thought Leaders on Trustworthy Business Behavior, Hack advises Fortune 500 company executives, heads of state, and other leaders/organizations globally on clarifying and achieving their goals. She has served as a non-executive director on for- and not-for-profit boards, including as chair and vice-chair. Hack received numerous awards including International Outstanding Achievement, Woman of the Year, and Inspiration Award for lifetime achievement presented at Säid Business School Oxford University. She was the first woman Executive-in-Residence at IMD Business School and continues to maintains an affiliation with IMD. She has been a speaker at meetings and conferences globally, including TEDx: to see a sampling of her extensive media outreach click on our Insights page. She has advanced degrees from Harvard and The New School, created and taught graduate courses at NYU and SNHU, has guest lectured at myriad universities and is a Fellow at New Westminster College.
Global Associates
Visualize the big picture, break it into concrete action steps, achieve your goals